Halfway through the night I woke from the cold and put on a woolly hat. Shortly after 5AM we heard the first planes taking off from Schiphol. We slept for another couple of hours and then made breakfast, ham and scrambled eggs. At the jetty I met Boudewijn and Willem who had slept under a tarp in their boats. That must have been very cold.
Overnight the wind had freshened to an NE4. While preparing Hatseflats for sailing, I decided to put in a reef. Our route took us back to the Markervaart. We carefully tacked upwind to keep all our gear dry in the blustery conditions. Once in the Markervaart we were on a dead run and the going was easy. It was a lovely sunny Saturday morning. We passed through a field of rowing gigs at De Woude. We made good progress and passed under the Beatrix bridge at Westknollendam. Now we were finally on the Zaan river. A couple of minutes later we assembled in the lee of an island for lunch. It was warm so we were feeling slightly overdressed.
After lunch we continued along the Zaan and soon reached Wormerveer. Here the Zaan river flowed right through the center of the town. The giant warehouses and factories created too much turbulence for proper sailing. After the first bridge we decided to keep the rig down and start rowing. After another bridge and another bend in the river we put the rig back up for the final stretch to our destination: the house of Hans and Margreet Arends right at the waterfront. Soon we made fast on the jetty at their residence. We pitched our tents on the lawn and enjoyed drinks and nibbles in the afternoon sun overlooking our boats, the Zaan river and the Zaanse Schans in the background.
Meanwhile, Hans' workshop had been transformed into a cantina with long tables and benches. The caterers had done a good job supplying Indonesian-style rice dishes for carnivores and vegetarians. During dinner we sang Dutch shanties accompanied by an accordion and we had a sailors' quiz. It was a most enjoyable evening. At the end we gave a big thankyou to our hosts and organizers: Hans en Margreet helped by Herman and Eliane. At around midnight we were all a bit sleepy and went to bed.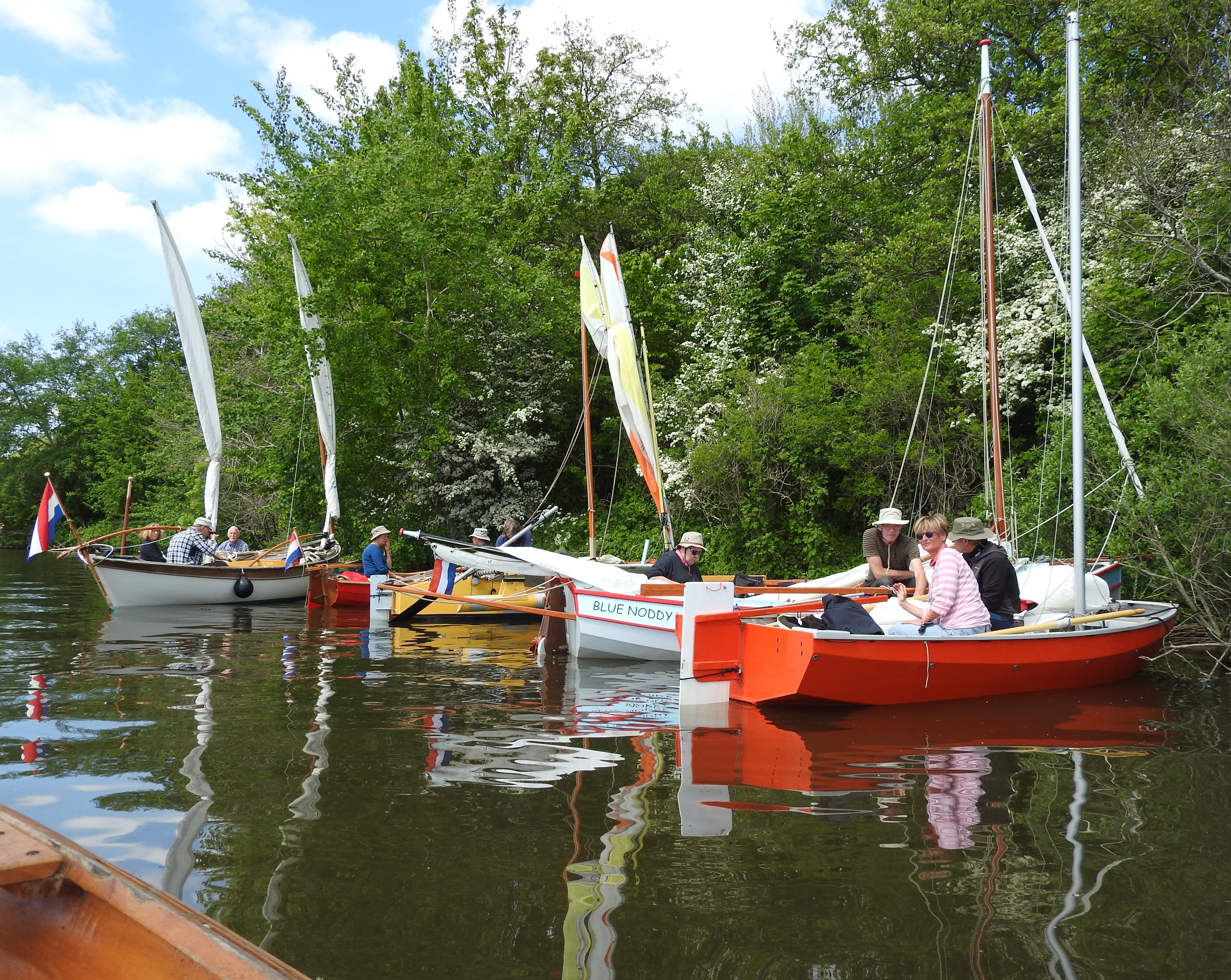 Lunch at the island in the Zaan. Photo:Sara
Our fleet and camp at the Arends residence. Photo:Sara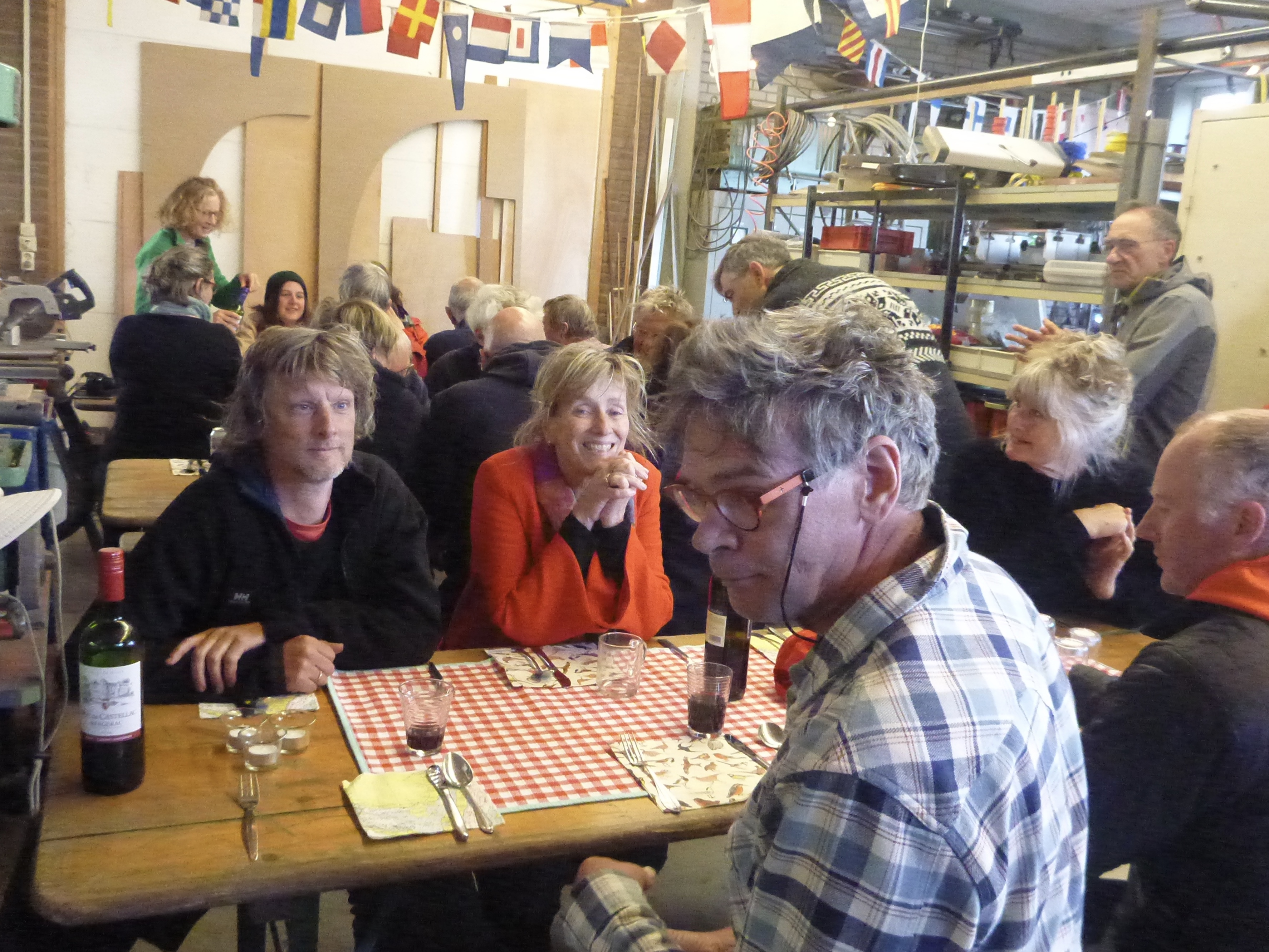 Dinner at the Arends residence. Photo:Eliane