Published in Dinghy Cruising Journal
On Sunday we made a trip to the Baltic.It was cloudy and the wind was a W3. We passed Arnis and soon reached Kappeln.We lowered the sail and mast and rowed under the bridge. After Kappeln the wind picked up as we joined quite a big fleet heading out towards the Baltic. There were many classic-looking yachts: International Folkboats, H-boats and the odd KR yacht.
Ahead of us there was an open double-ender with a sprit sail. I am quite partial to the simplicity of sprit rigs but I am not impressed by their speed. Before too long we overtook the double-ender.
After Maasholm we continued past the lighthouse and now we were sailing on the Baltic. It was quite calm. After sailing south for a bit we tacked back through the narrow entrance. After we had run Hatseflats up the beach at the Lotseninsel at Schleimunde we got ourselves coffee and cake. As we beached Hatseflats we found the sprit-rigged double-ender next to us. Their rig was bigger then ours. They left at the same time but motored in the Schlei. Once they shifted to sailing upwind we quickly left them behind. To me proved the efficiency of a small balanced lug with a yard and boom.
Total distance 22.5nm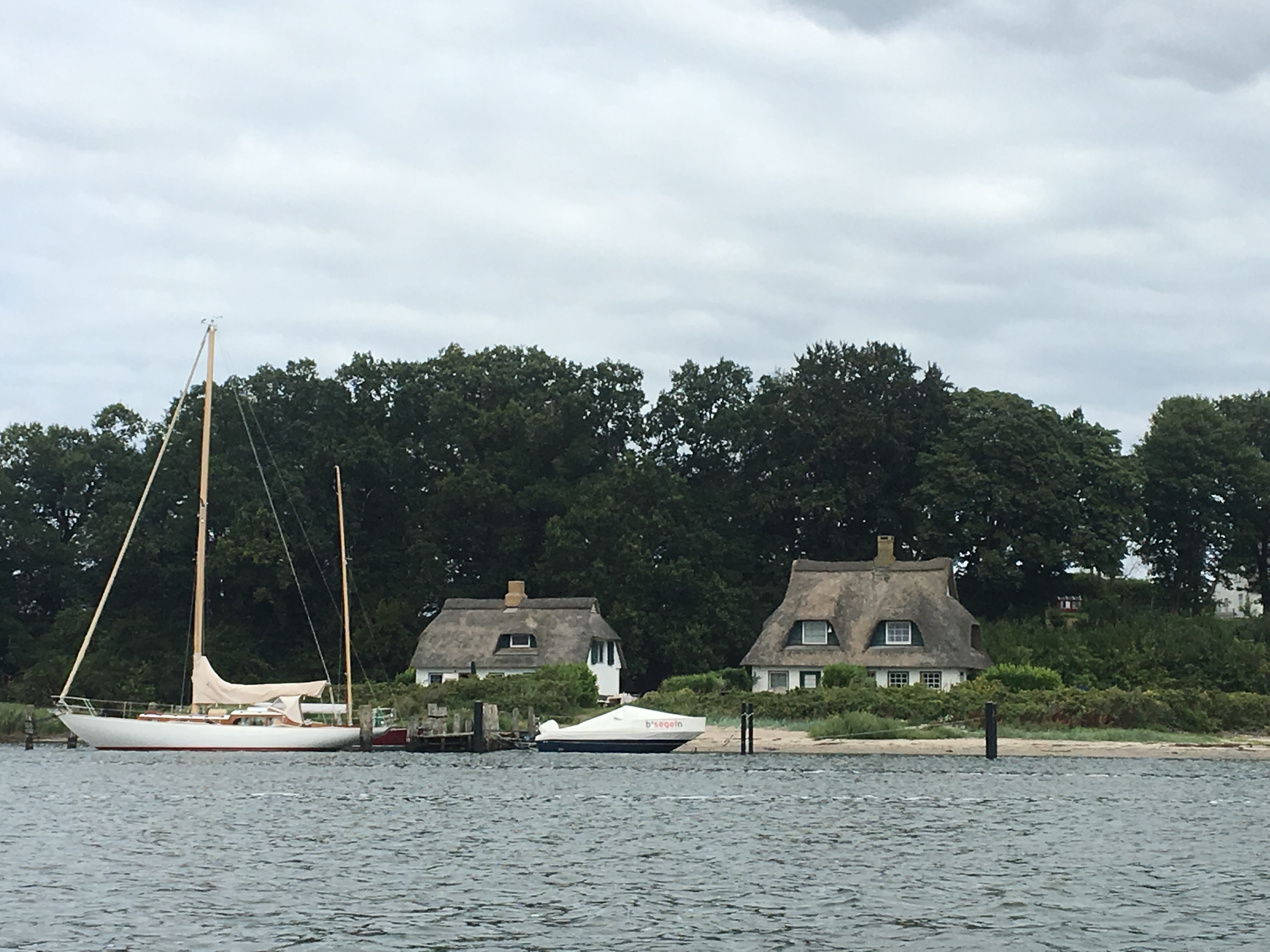 Elegant yachts and thatched cottages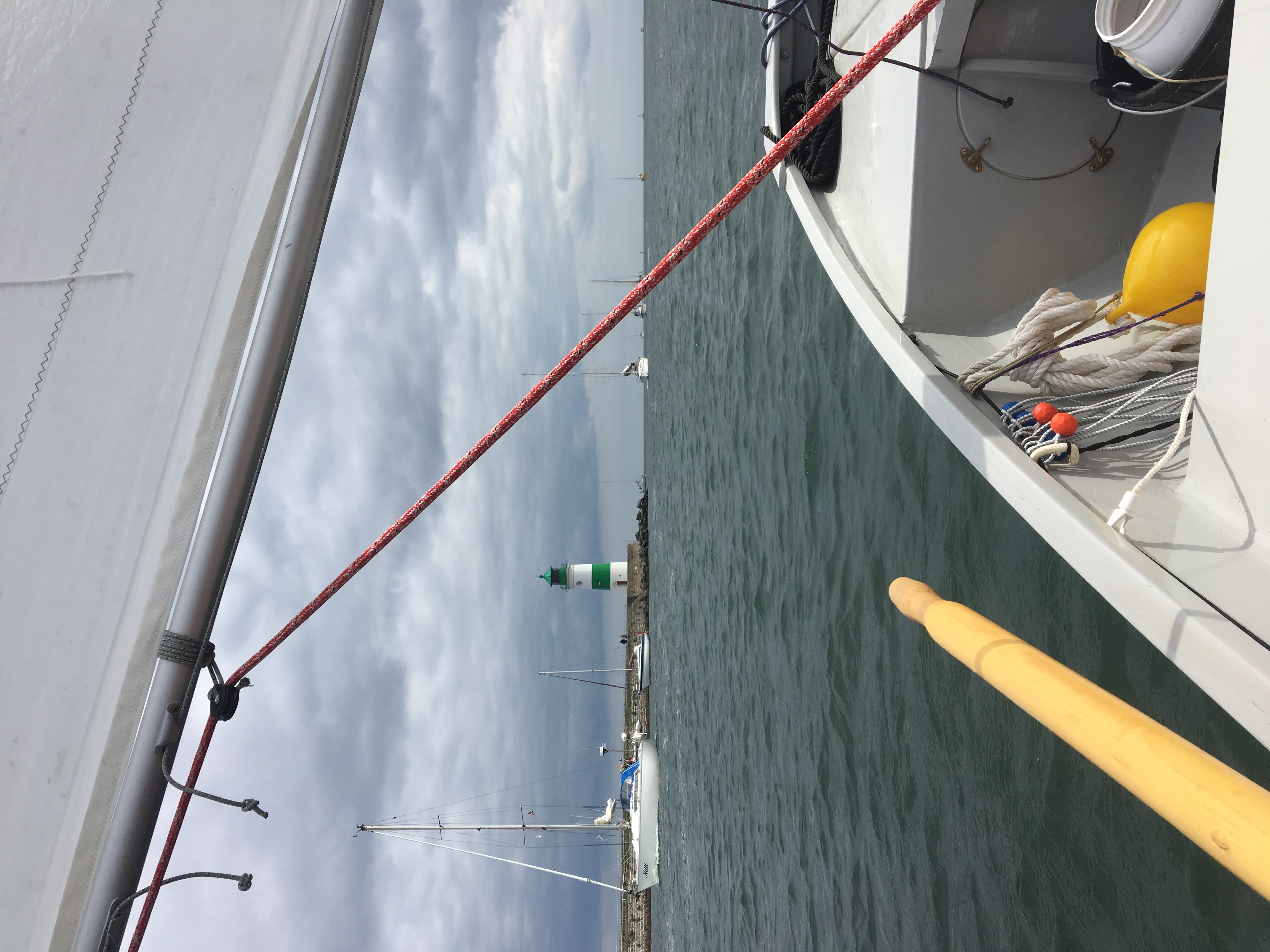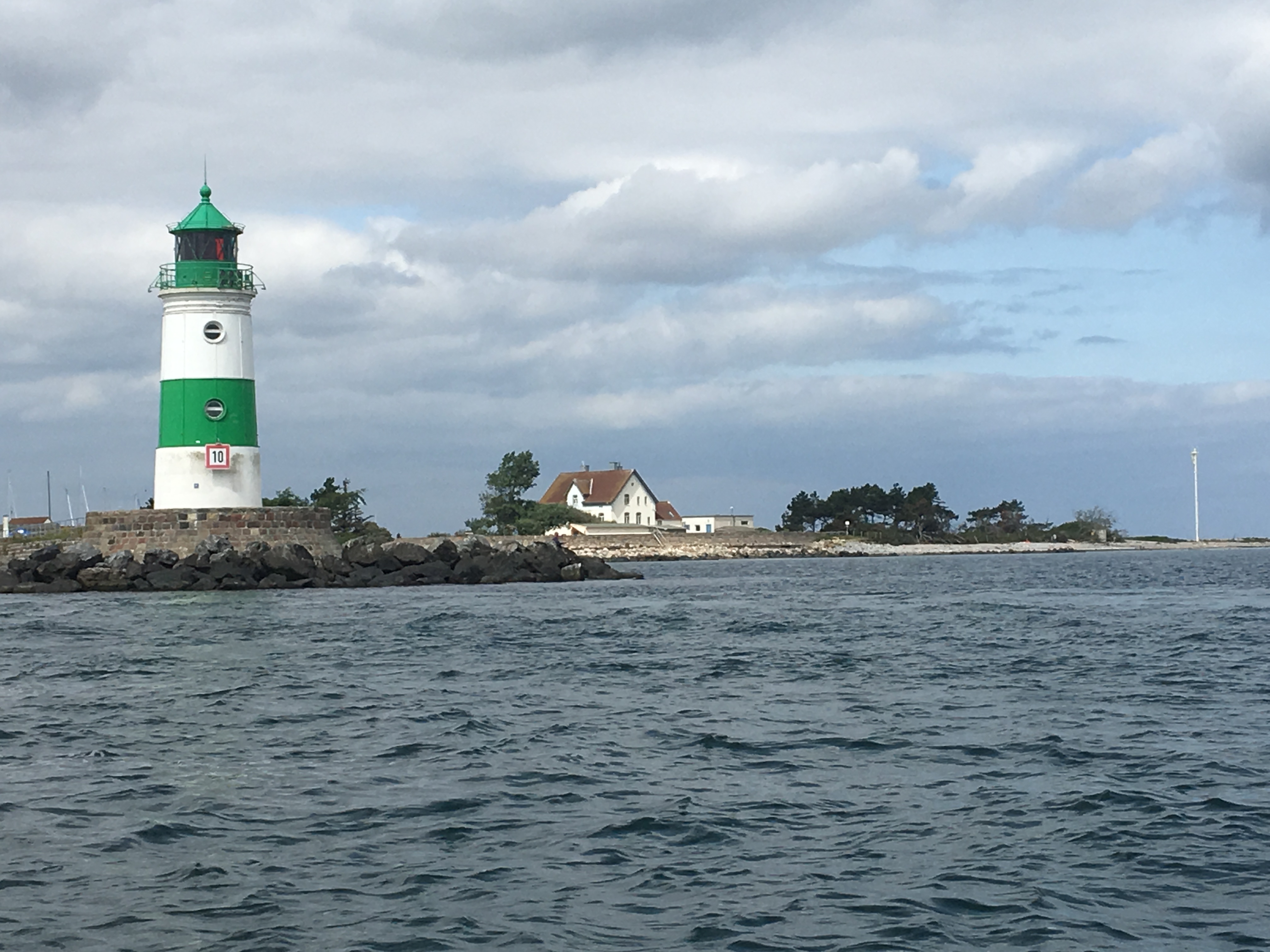 The lighthouse at the end of the Schlei Fjord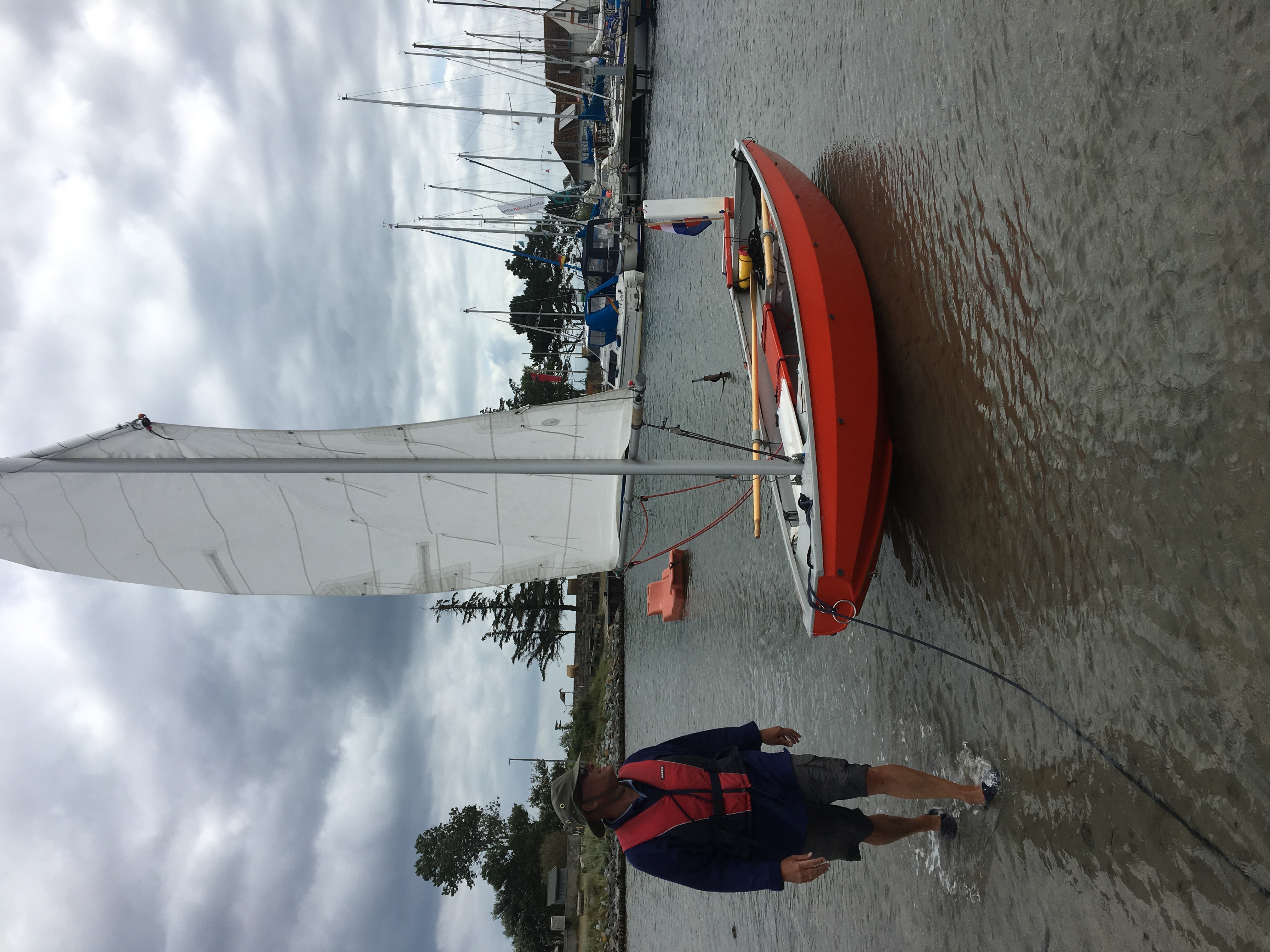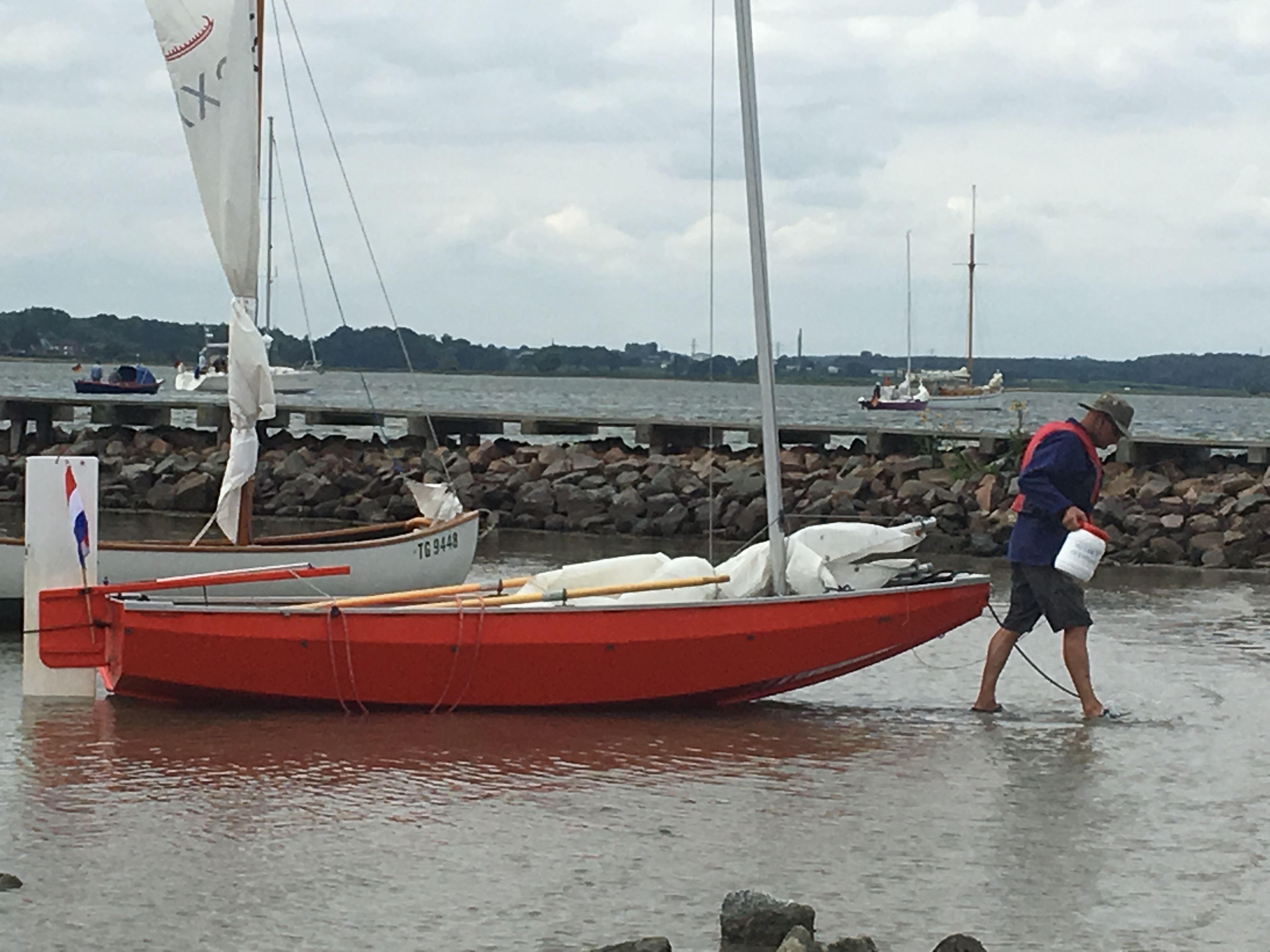 Hatseflats and a sprit-rigged double-ender