As we were breaking up our camp we met with Keith Muscott and Jennifer Heney who had arrived in time for the DCA AGM. At last we were ready to go. With the upcoming Bank Holiday Monday, we could not have chosen a worse day for driving back to Dover. But that is what we did because we had to be back in Holland on the Saturday. We started early and stuck with the A259 all the way to Rye in Kent, then we took the M20 for the last bit to Dover.
Summary
We were only a week at Cobnor but enjoyed our stay tremendously and made many new friends. Retrieving Hatseflats with the road trailer at half tide was hard going. Next time we should bring boat rollers or a trolley. An often heard comment was 'I greatly admire your trailer'.
David Morl asked us to comment how we found the event as foreigners. The Dutch raids tend to be planned well in advance. If there is a entry-limit you may have to pay up front, too. Even for the the Raid Extreme we plan and organize the important bits beforehand to avoid last-minute improvisation. Compared to the Dutch raids, Cobnor is remarkably informal and loosely organized: here is the camp site, here is the toilet block and here is where you put your boat on the hard. Everything else is what you make of it. We found it very much to our liking and hope to be back in 2021.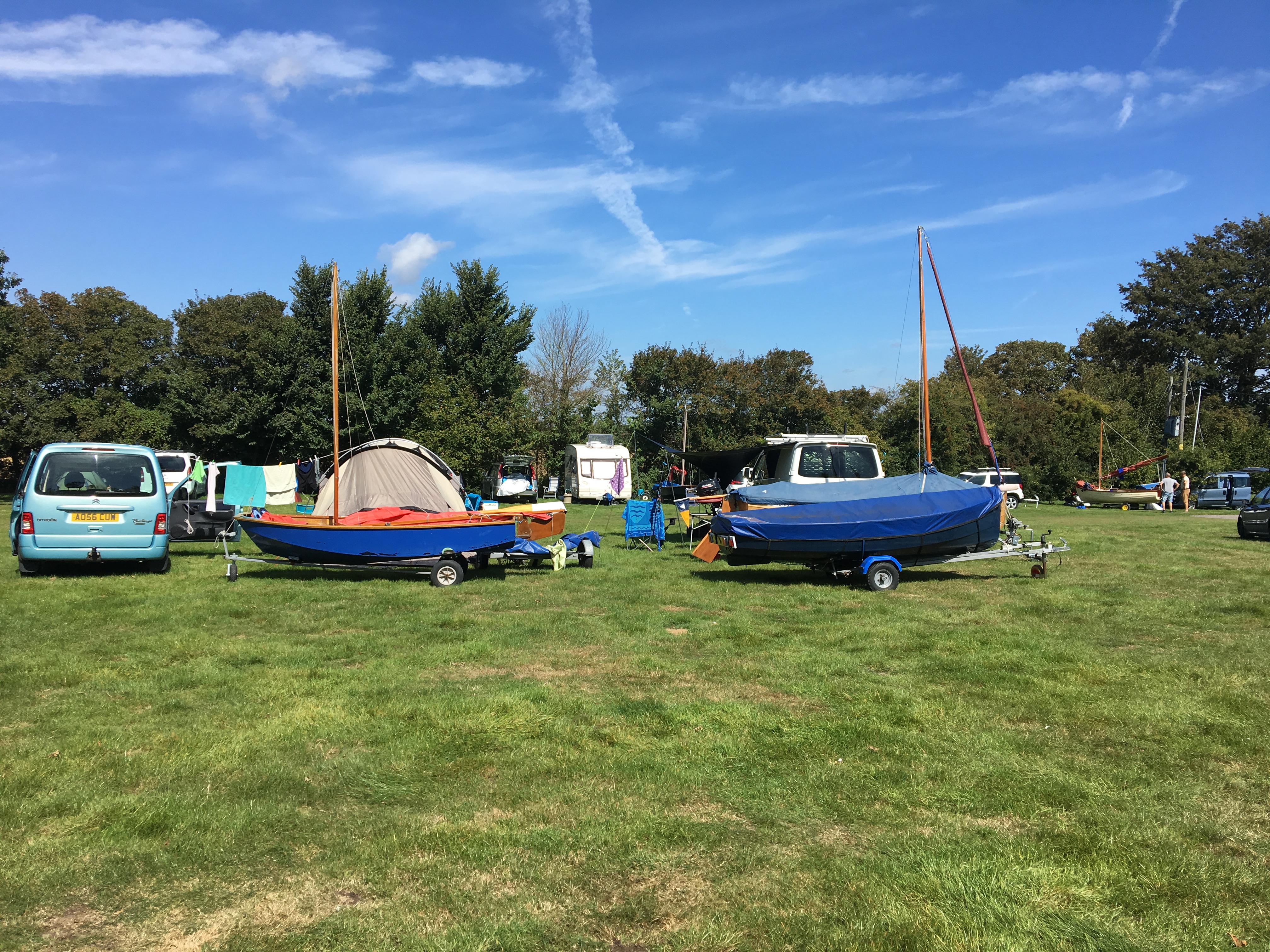 Camping at Cobnor