Published in Dinghy Cruising Journal
On Tuesday we decided to take it easy and rent push bikes. We cycled to Arnis, Kappeln and then rode to the Baltic sea. Near Hasselberg there was a seaside camp site with a trailer slip as a potential starting point for future trips with Hatseflats. We marvelled at the caravans and tents crowding into each other. Later that evening we went to see the seaside resort of Damp south of the Schlei fjord. Again, very crowded with many highrise buildings dating back to the seventies.
On Wednesday it rained, so we went by car to the Viking museum in Haddeby. One thousand years ago, Haithabu (original name for Haddeby) was the center of the world. Traders from the corners of the earth (which then included Russia, the Mediterranean, India and China) sailed their ships up the Eider and Schlei to do business here.
On Thursday morning we had to leave for the Noorderraid. The tent was soaking wet as we packed it in. Before we could leave I had to bail out Hatseflats. We shelved our plans for sailing on the Lille Baelt and the North Frisian coast for another year. Our return trip to Hamburg was a wet ride but at least the traffic was 'fluid' as the French say. Once past Bremen the traffic problems were over. We made our way past Leer and Emden and joined the Noorderraid in Zoutkamp north of the city of Groningen. But that is a different story.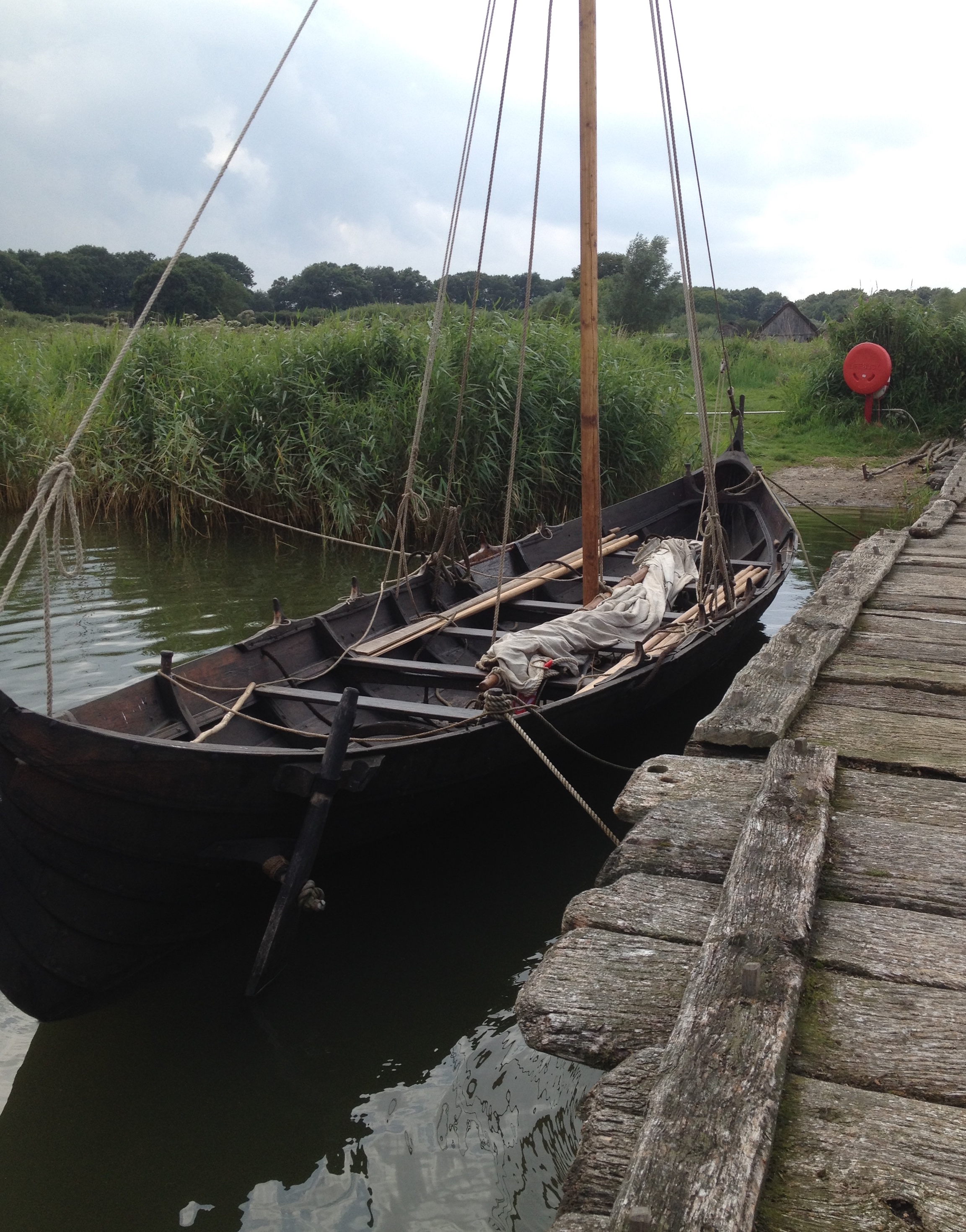 Viking ship at Haddeby.