Friday 11 September
Appeared in Dinghy Cruising Journal 248
Wind! We sailed in a W2 on a broad reach along the Jeltesleat to Woudsend. Some crews short-tacked up the winding canal through Woudsend but most chose to lower their rigs and row to the Slotermeer. On the lake we hoisted sail and enjoyed beating in a W3 into the town of Balk. There we had lunch in our boats at the town quay.
Afterwards part of the fleet opted for the longer trip and rowed upstream on the river Luts for 10km towards the far end of the Fluessen. As we were rowing along, Janko and Gerben-Jan remained true to the motto of 'Natuurlijk Varen' and used their oars to great effect to get ahead of us. They rowed, paddled, towed and poled their Caledonian Yawl 'Mousa' and soon disappeared in the distance.
Our own rowing effort was rewarded with a long downwind run of 1.5 hours across the length of the Fluessen and the length of the Heegermeer. Total length: 32km.
After dinner, Douwe presented about his passion for the Frisian 'Elfstedentocht' both as a long-serving steward for the skating event as well as sailing the same route with Lieuwe and his wing-masted 'Amice' in June 2020.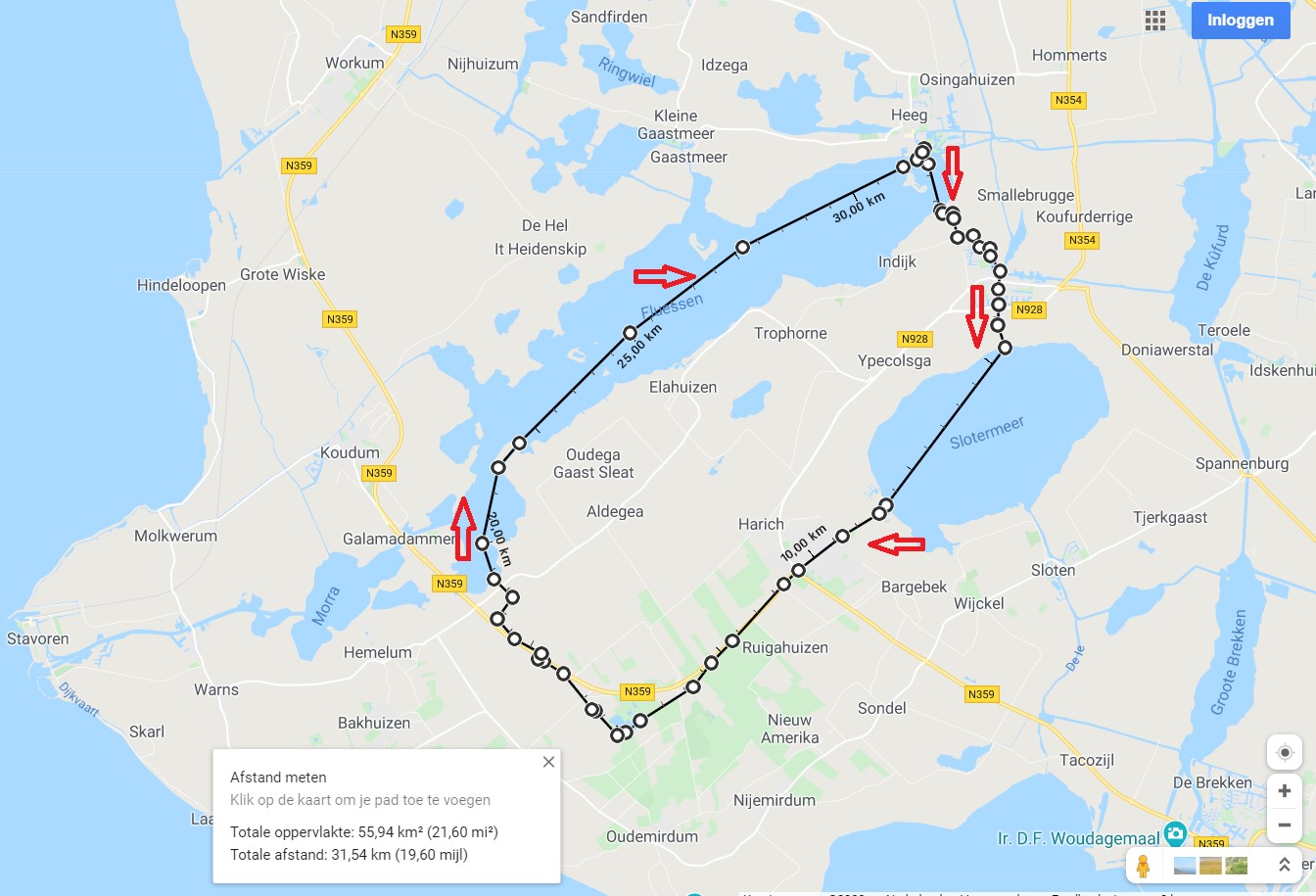 Route for Friday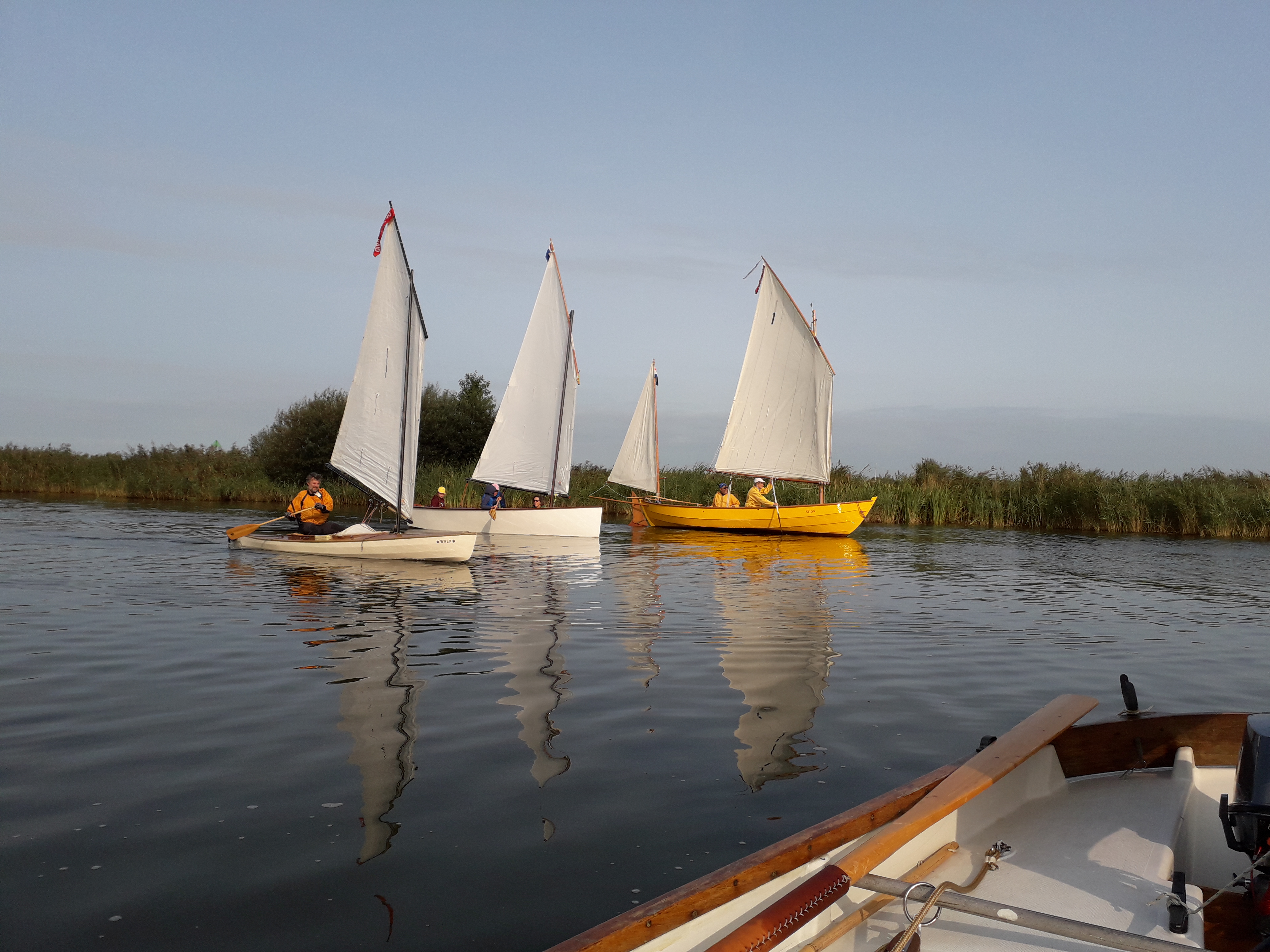 'Motor sailing' through Woudsend - Photo Henk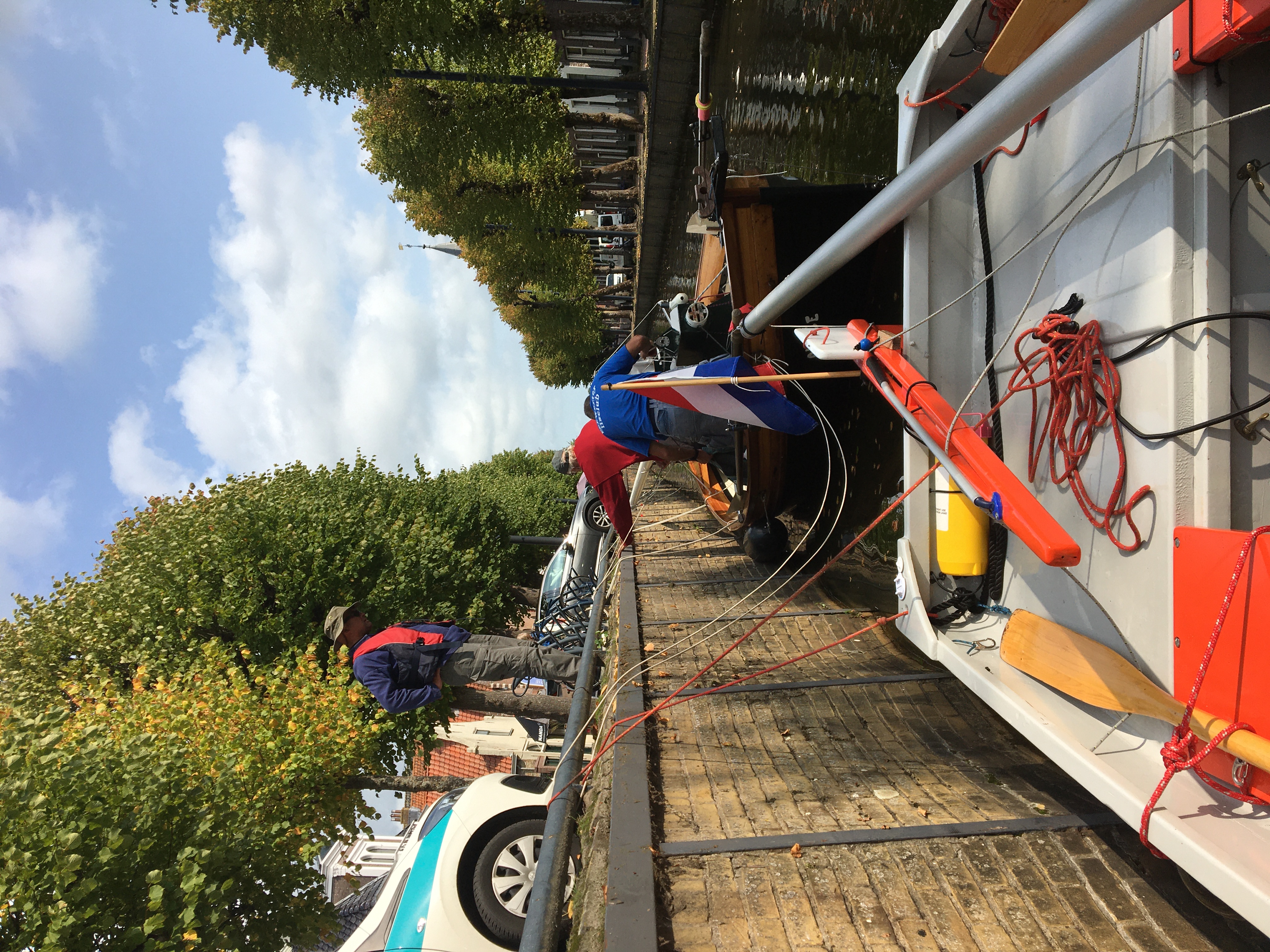 Lunch in downtown Balk - Photo Klarie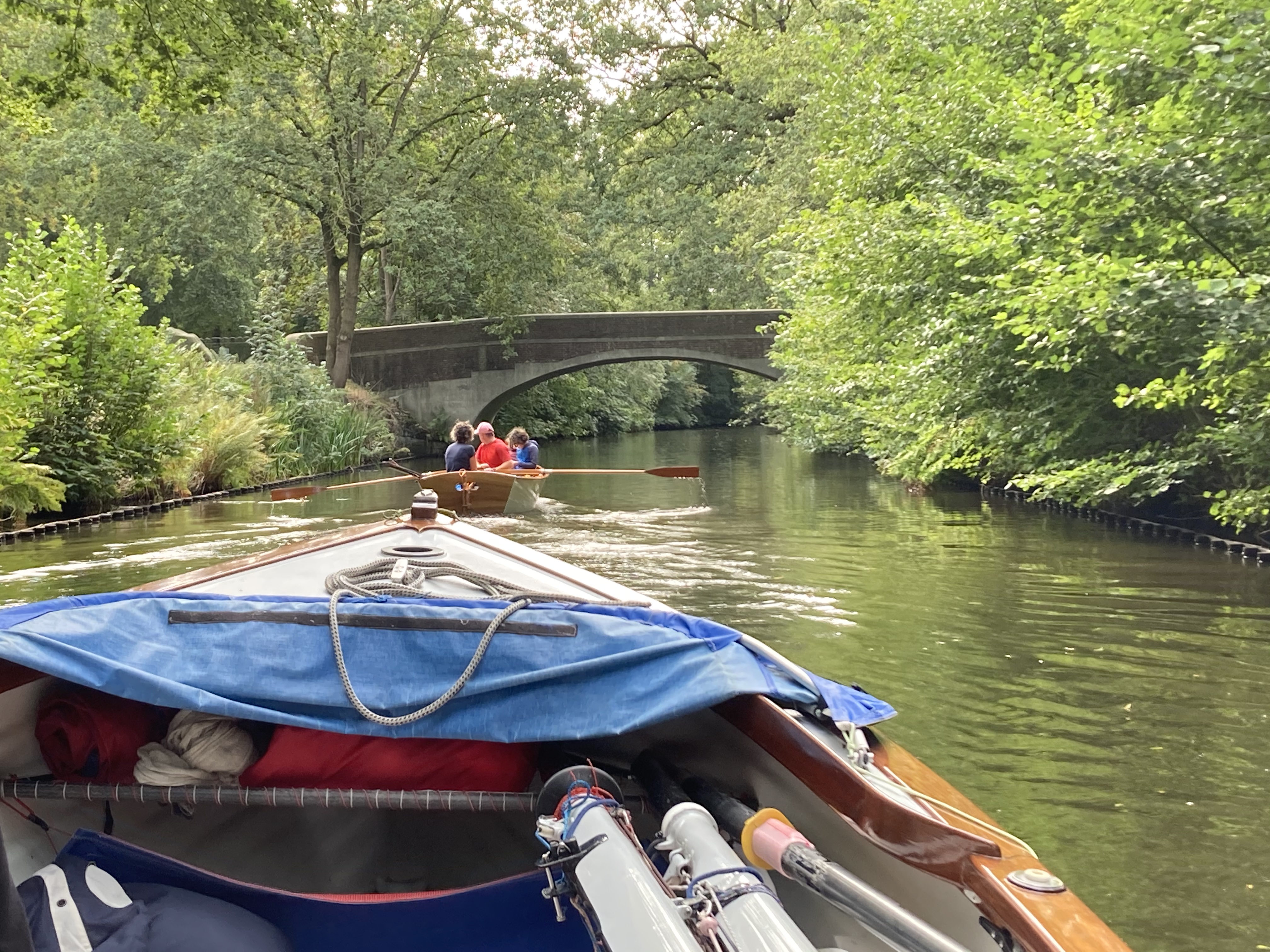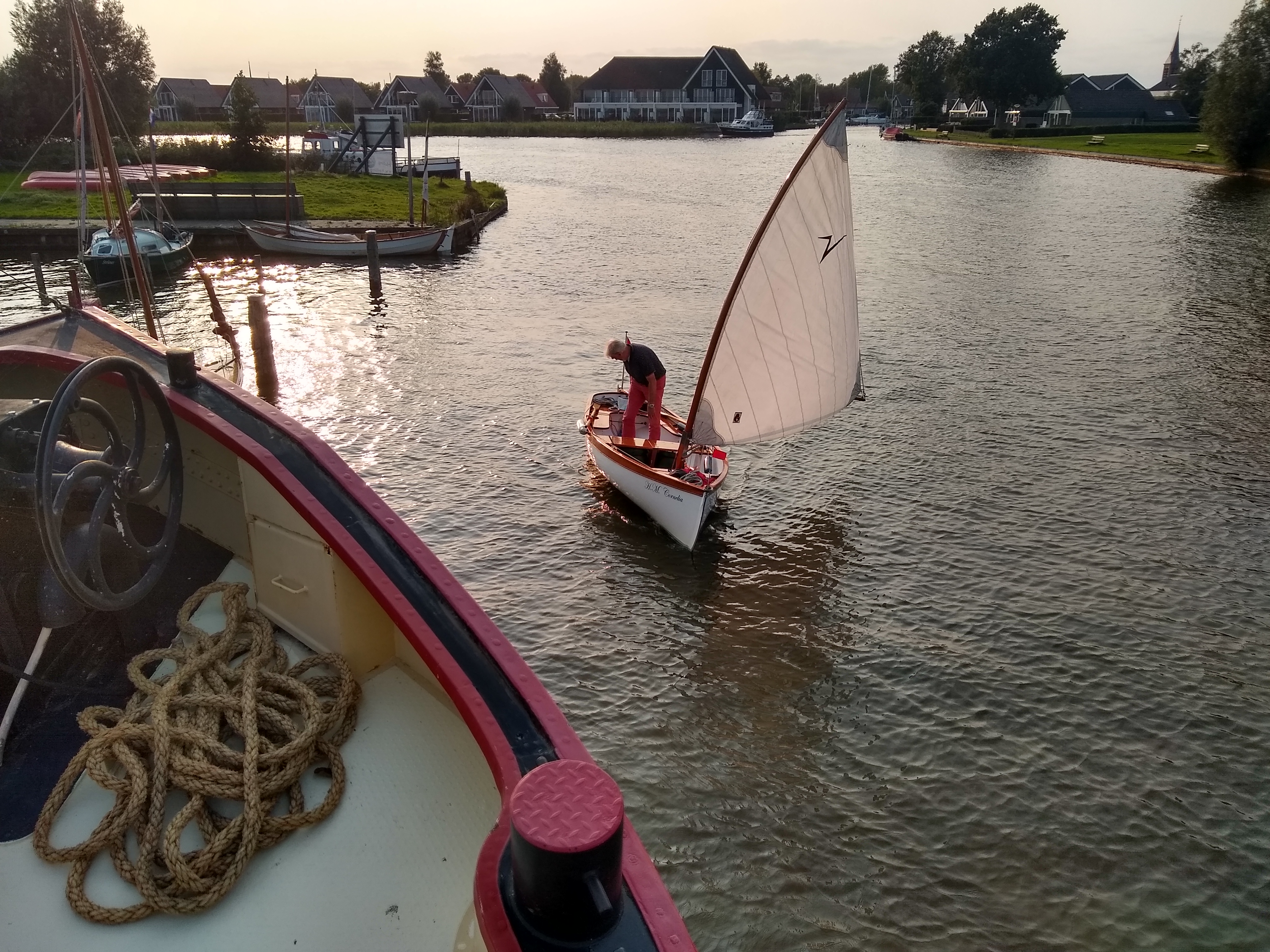 Arrival of Her Majesty Cornelia - Photo Onno