Saturday 12 September
Appeared in Dinghy Cruising Journal 248
More wind! W4 increasing to W5 with strong gusts. On Hatseflats we put in the first reef. After a fast run along the Jeltesleat we crossed the windy Prinses Margrietkanaal and reached the Langweerder Wielen. By this time the fleet was well spread out.
As usual the Wuptem was far out in front, followed by Klarie and myself on Hatseflats and the Goat Angels. We reached the Swarte Brekken just south of the town of Sneek and moored along a jetty for lunch. One by one the others began to arrive. Cockie found it hard going on basically the maiden trip of her Poo Duck Skiff. The bendy mast made it impossible to flatten the lugsail.
Joop also could not sufficiently depower his rig and arrived at the lunch spot assisted by Henk and Fransje Wels. As the wind increased, Cockie prudently decided to drop the rig and row towards Ijlst. After lunch we put in the second reef and rowed hard against wind and current.
The conditions were testing for the solo sailors. Joop and Her Majesty Cornelia were first escorted to safety by the Wuptem on pedal power and afterwards by Henk and Fransje Wels with their Drascombe Coaster.
Several other boats also needed some TLC from Henk and Fransje to stay out of trouble. Once we passed the outskirts of Ijlst it was plain sailing all the way back to Heeg. Fortunately there was no damage apart from some slighly bruised egos. Total length: 29km.
After dinner it was time for an open air 'soiree' with tall tales and a 'hum-along' with singing by Willem and accompanied by Hubert on trombone. The highlight of the evening was the workshop for building reed-boats given by Sybren and young Leo Engelen.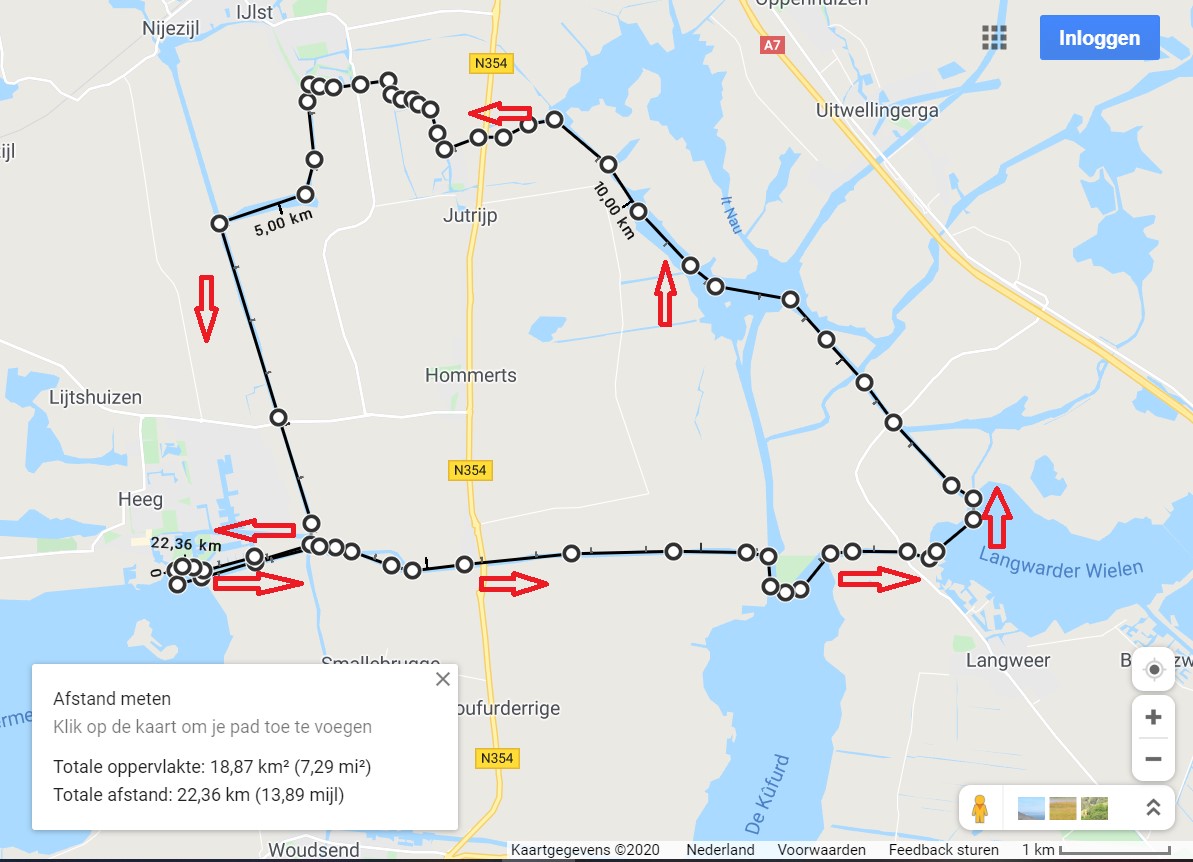 Route for Saturday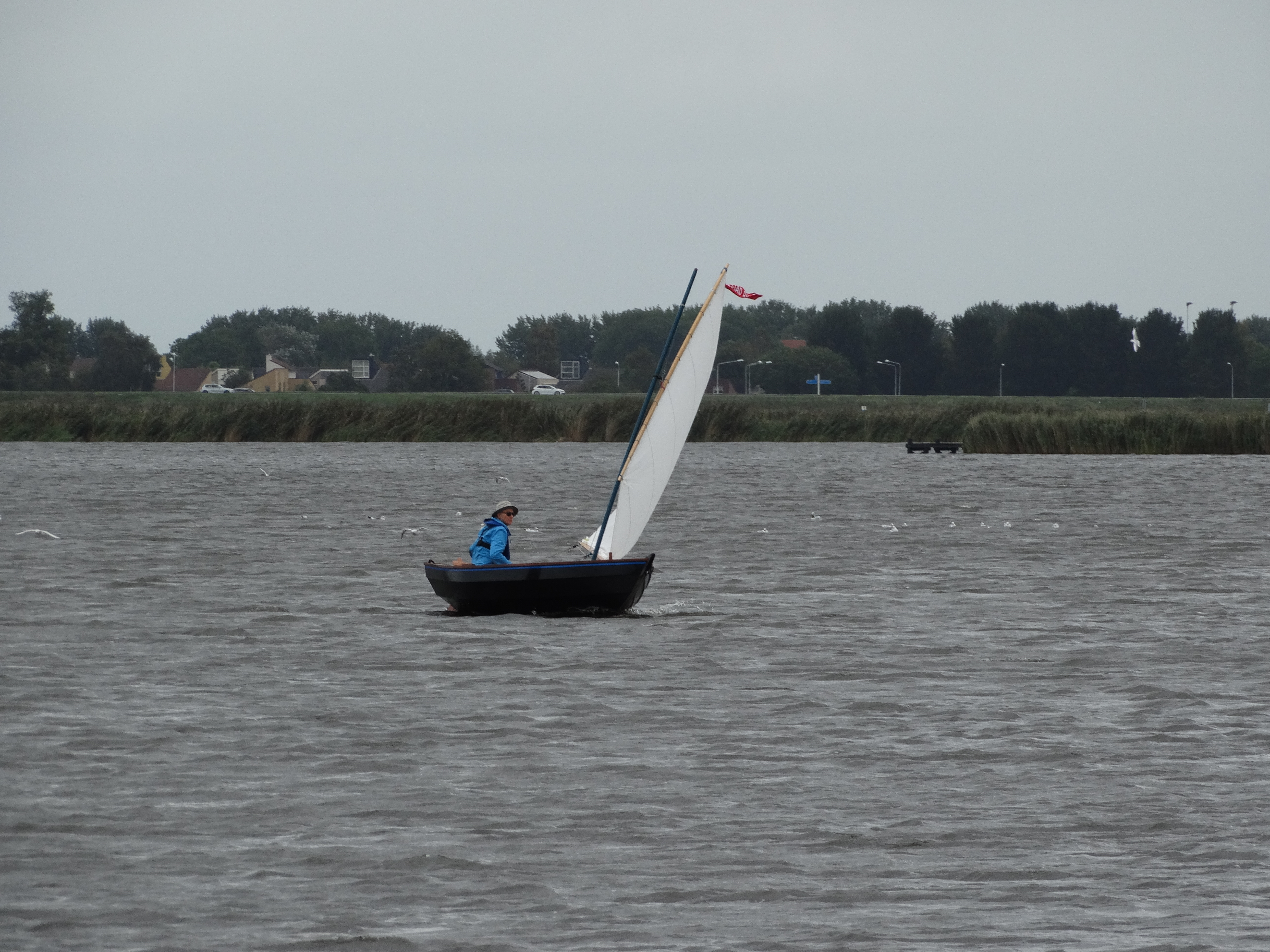 Brisk conditions for the maiden voyage of Cockie and Poo Duck Skiff - Photo Joost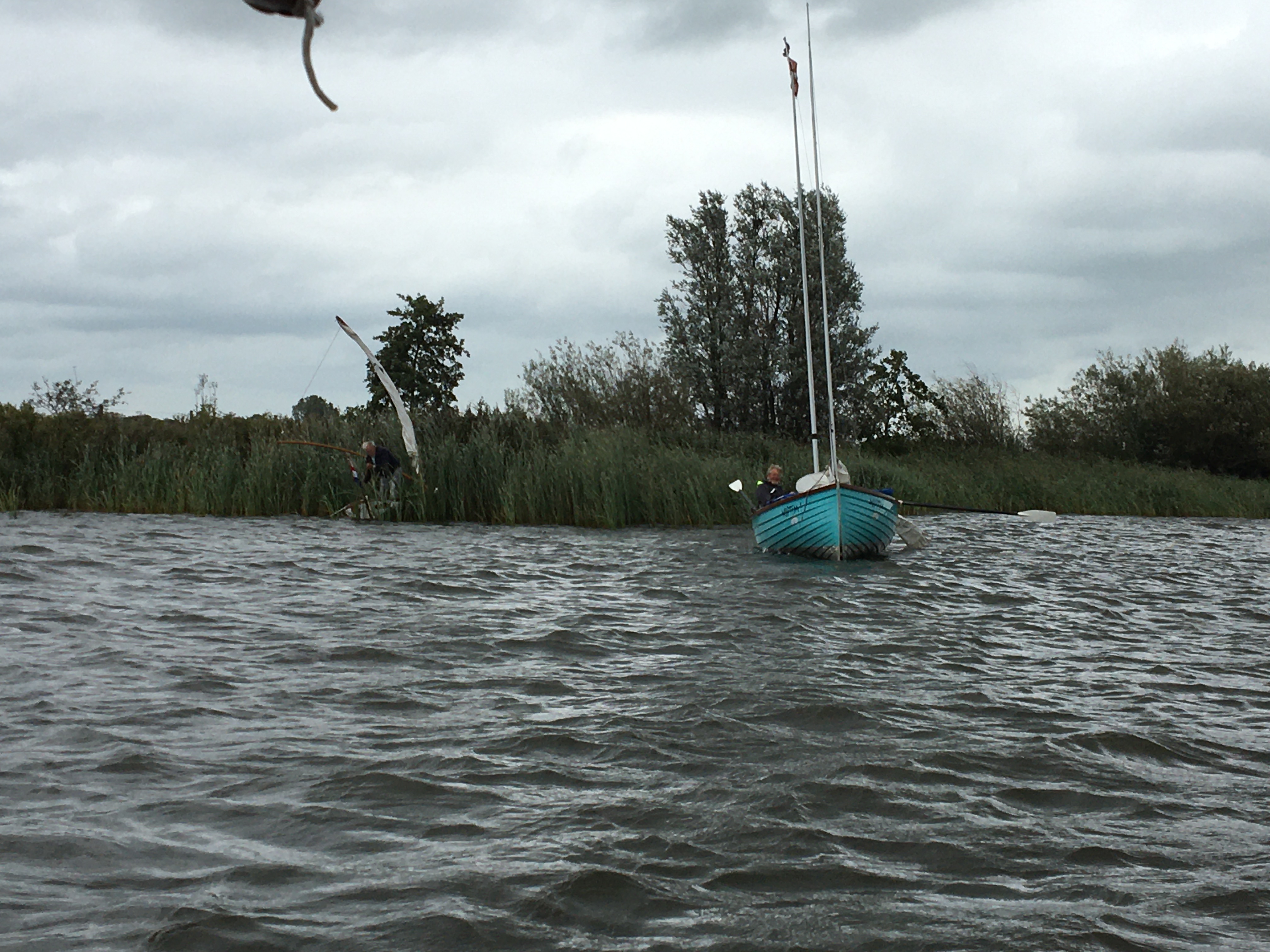 Wuptem pulling Joop and Her Majesty Cornelia out of trouble - Photo Anneke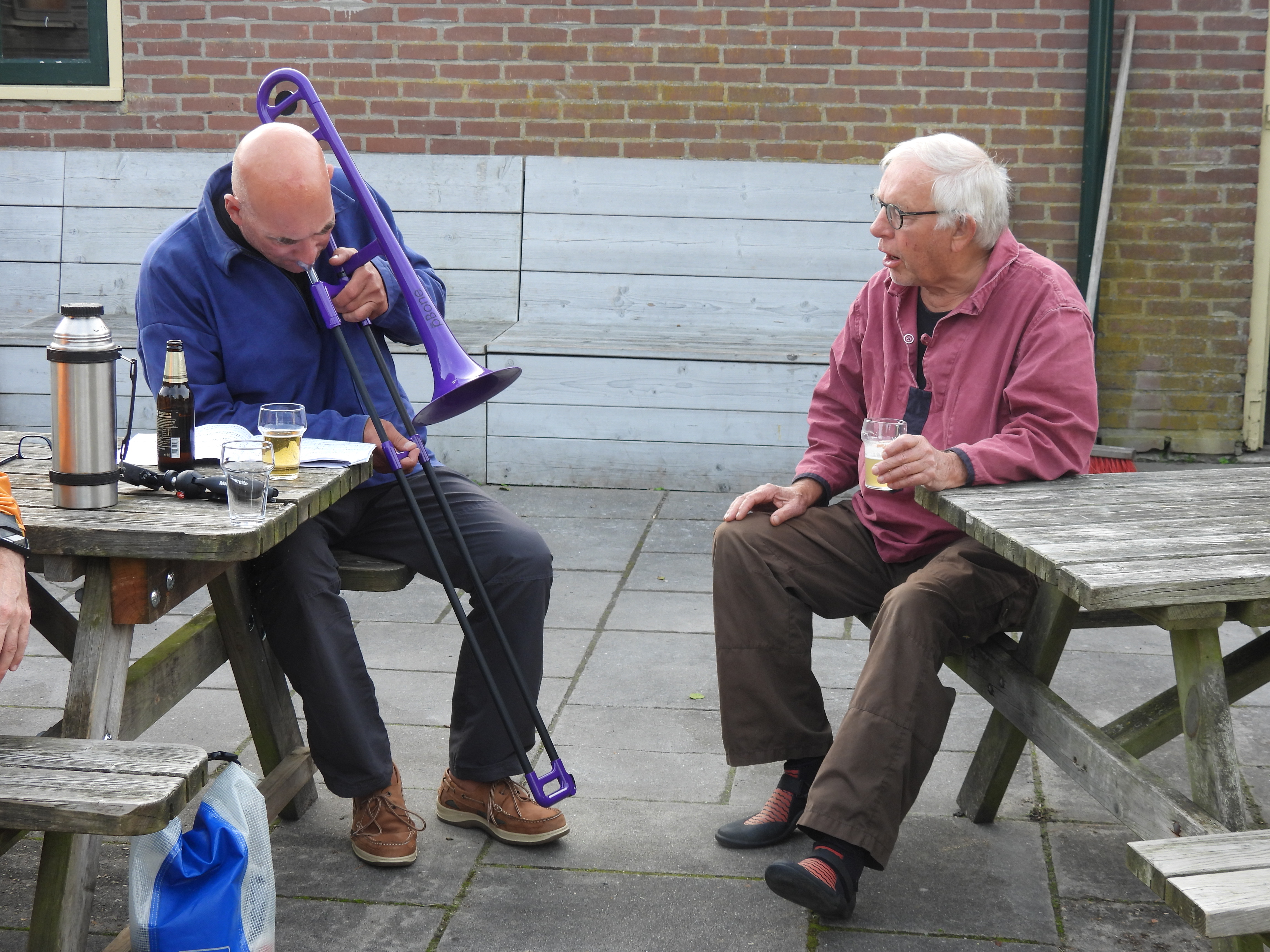 Willem and Hubert rehearsing for the soiree - Photo Sara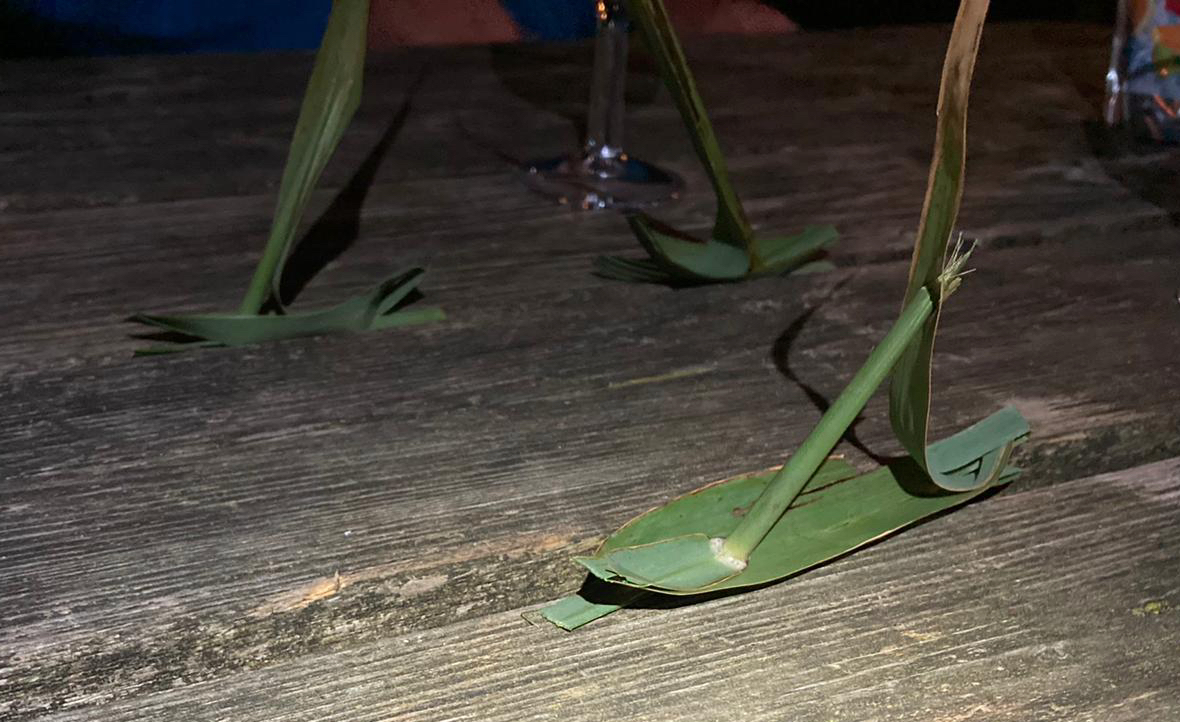 Samples from the reed-boat building workshop - Photo Dirk